Temptations Cat Treats Review: Kitty-tested and Approved
Published on December 17, 2022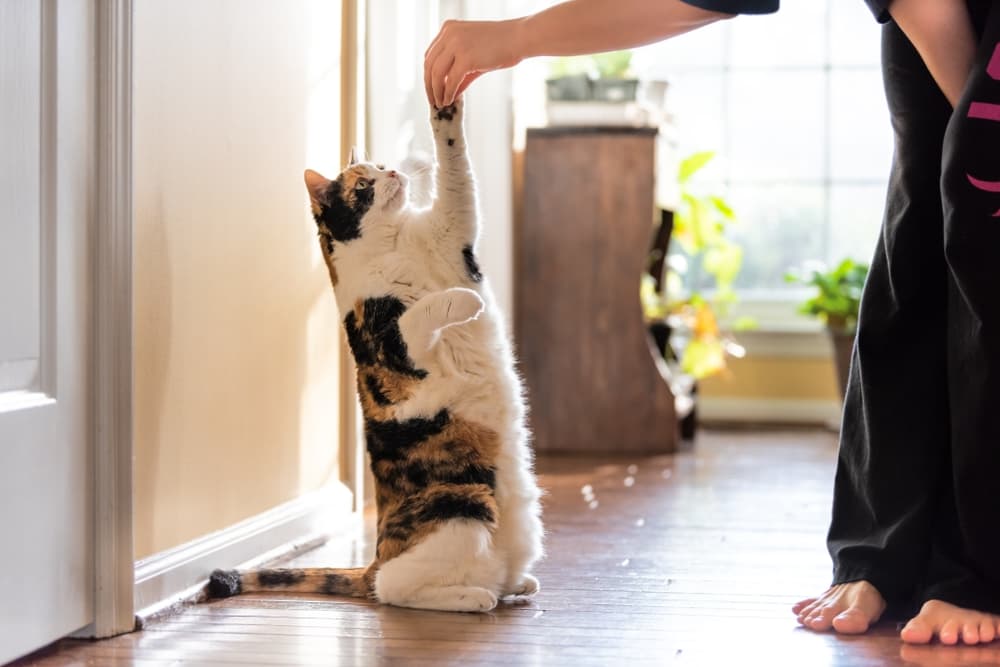 No doubt about it: There's a lot to love about cats. From their weird, silly antics to their contented purrs and soft, snuggly cuddles, cats and kittens give us plenty of reasons to be smitten.
Of course, pet parents provide lots of love, kisses, and care in return. But if you really want to know the way to a cat's heart, I've found cat treats are a pretty universal feline love language. They're an excellent way to bond with my cats and make them feel a little extra special.
So I was looking forward to trying Temptations Cat Treats out on my feline taste testers…but my excitement was nothing compared to that of my kitties!
You'll get the full scoop on my Temptations treat trials below. But, like most pet parents, I wanted to be sure I was treating my cats to something good for them. So here's a quick recap of my research and what I discovered.
What are Temptations Cat Treats?
Billed as America's #1 cat treat brand, based on 2021 Nielsen sales data, Temptations is a brand of cat treats distributed by Mars Petcare. The widely-available treats are well-known and very recognizable among cat lovers. I've often seen their brightly colored packets in stores right next to the cat food cans, especially around the holidays when you can usually find limited-release treat flavors.
The treats are made according to rigorous quality standards to provide our fluffy felines with a safe and delicious treat. Generally designed for adult cats (though they do have a kitten option), most Temptations treats are 100% nutritionally complete and balanced, meaning they meet the nutrient requirements for adult cats. They're also relatively low-calorie and affordable, which makes them a good choice for your cat and your budget.
The Temptations brand is part of the Mars Petcare division, which has a well-established reputation as a leader in global care for pets, with a large stable of pet nutrition brands, including Whiskas, Iams, Eukanuba, and Royal Canin. The Mars, Inc. quality commitment, sustainability plan, and supply chain transparency statement are all testament to the brand's commitment to providing the best for pets, people, and the planet.
Temptations Cat Treats: FAQs
I had plenty of questions about Temptations treats, so I did some homework and rounded up answers to some common pet parent concerns.
Are Temptations treats good for cats?
Yes! Though it's important to pay attention to the feeding guidelines, which vary depending on the treat. For example, Temptations Classic Soft & Crunchy Treats are 100% nutritionally complete and balanced for adult maintenance and can be used as a treat, a meal, or a cat food topper. Temptations Creamy Purrr⋅ée and Temptations Meaty Bites can be fed as a treat or as a complement to a complete and balanced meal.
Whichever treat you choose, be sure to check the packaging to determine the appropriate feeding guidelines for your cat.
How many calories are in Temptations Cat Treats?
The exact number of calories in Temptation Cat Treats varies from product to product. But their popular Temptations Classic Soft & Crunchy treats all contain under 2 calories per treat.
Who makes Temptations Cat Treats?
Temptation Cat Treats are made by the Mars Petcare division of Mars, Inc., a family-owned global manufacturer of dog food, cat food, and other food products for both people and pets.
Where are Temptations products made?
Temptations products are manufactured in both Canada and the United States.
Temptations Cat Treats Product Line
Temptations makes a wide range of cat treats in a variety of forms. You are probably familiar with their classic soft and crunchy cat treats, often promoted with the tagline, "All it takes is a shake." But the brand also offers creamy, lickable treats and chewy treats for cats, too. Temptations Cat treats come in a range of different flavors, from chicken to salmon to catnip flavor, with, as I noted above, some fun seasonal specials around major holidays.
But in general, the products fall into three main types of treats:
Temptations Crunchy Treats
Temptations Soft Treats
Temptations Meaty Treats
Here's a quick overview of the three kinds of treats I tested, so you can learn more about which one is most likely to tempt your cat's tastebuds!
If you're a cat parent, it's pretty likely these are the Temptations cat treats you're most familiar with. As their name suggests, these treats offer a delicious variety — they're only crunchy on the outside, yielding to a yummy soft and chewy center that's both palate-pleasing and easier for some cats to eat (like my tabby, who's going on 13 years old and is missing some teeth).
This line of treats comes in a range of flavors, including chicken, crab, salmon, lobster, beef, turkey, catnip, and more. I even found a "Tasty Human" flavor for the Halloween season. (Don't worry…Though the packaging shows a cat knocking a witch into her cauldron, it's actually chicken, liver, and beef flavored. A delicious way for your cat to enjoy a Halloween treat!)
While most options in this line are formulated for adult cats, there are two Soft & Crunchy treat flavors developed specifically for kittens — Temptations Kitten Treats in Salmon and Dairy flavor, as well as Chicken and Dairy flavor.
These irresistibly creamy cat treats have a smooth, puréed consistency and come individually packaged in convenient single-serving tubes or pouches. Choose the flavor your cat likes best — chicken, tuna, or salmon — and simply tear open the tube to add the treat to a feeding dish, or let your cat lick right from the top of the package as you slowly squeeze it out. (I chose the latter and it was an excellent way to bond with my kitty). You can also use Creamy Purrr⋅ée treats as a meal topper to help make dinner time more appealing for picky kitties.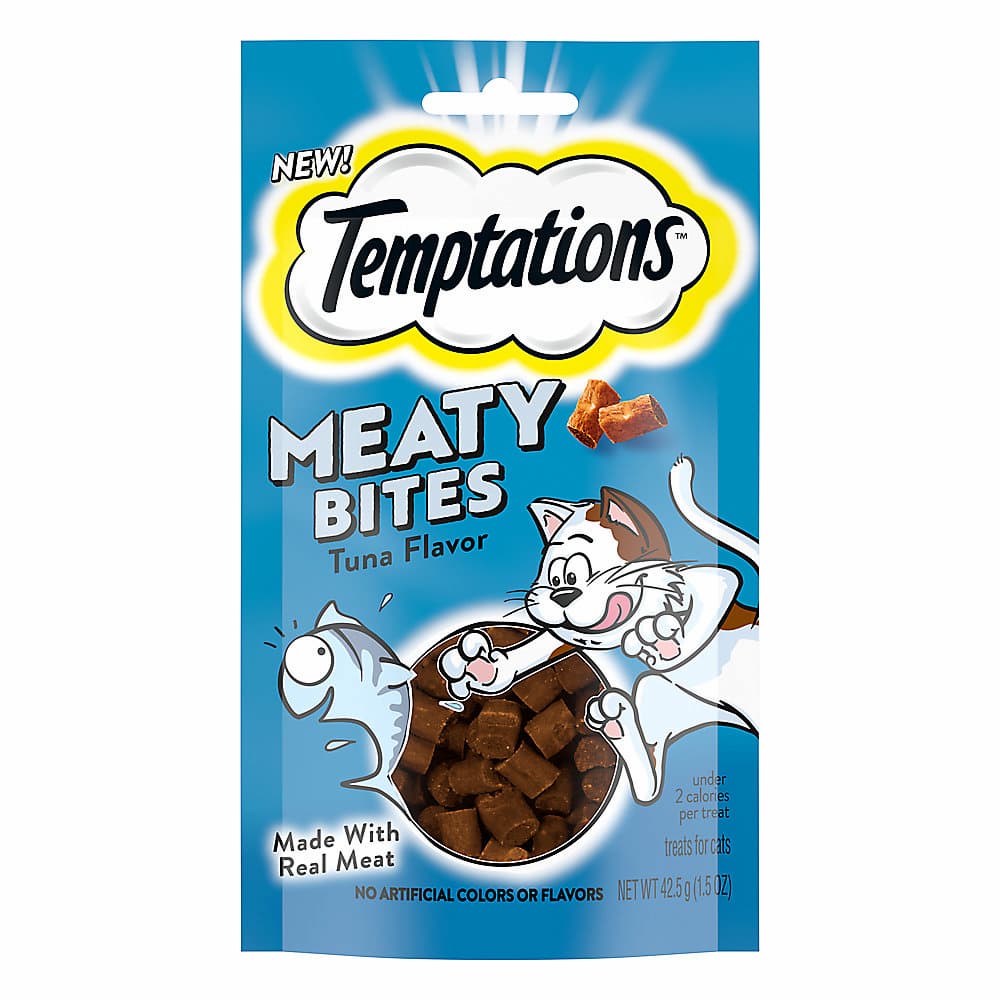 Also available in three flavors — chicken, tuna, and salmon — these treats are low-calorie, soft and chewy treats made with real meat and no artificial flavors or colors. Each treat is small and cylindrical, which means they're oh-so-easy to feed to your cat (and easier for cats to chew without issue).
These treats are sold in 1.5-ounce bags and contain under two calories per treat.
Putting Temptations Treats to the Taste Test
I decided to test these treats with my two cats, ages 13 and 10. Both are very food motivated, which makes them good test subjects, though the oldest is also known for being a little picky about what she likes.
When it came to testing them, I tried giving the cats each type of treat (and multiple flavors of it) separately, then offered them a sample of all three to see which one they'd go to first.
I also monitored them over a few days to see if they got excited when they heard me grab the packages, whether they grew tired of the treats, and whether they had any stomach issues.
Across the board, my cats were a fan of all three options. They never had any digestive issues after eating them. And by the time we were done with our trial, they came running every time they heard me open the treat cabinet!
Temptations Classic Soft & Crunchy Treats
Full disclosure: My cats were familiar with these treats because they'd tried them before. But I picked out some new flavors for this review to see how they'd respond. We sampled a classic flavor, Temptations Soft & Crunchy Tasty Chicken Flavor treats; a mixup flavor, Temptations Mixups Soft & Crunchy Backyard Cookout treats (a blend of chicken, liver, and beef flavors); and a seasonal flavor, Temptations Soft & Crunchy Creepy Catnip treats, which is available for a limited time around Halloween. (However, Temptations Soft & Crunchy Blissful Catnip treats are available year-round.)
My cats must have recognized the sound of the package being opened because they were there the minute I pulled the treats out. The treats don't have too much of a smell, which is nice for us humans. And each treat has a unique pillow-like shape, which makes it simpler to give the treats to your cat one by one. Though I did switch to offering a few in the palm of my hand to avoid getting my fingers nipped accidentally (which definitely happened in their excitement).
The crunchy exterior posed no problem for my older cat, even though she's missing some teeth, though she did chew a bit more slowly than my younger cat.
At first, I wasn't seeing any preference for a particular flavor. My cats seemed to enjoy all three flavors equally. However, later that evening, I heard a noise downstairs and discovered that they had found a way to get my treat cupboard open and were trying (unsuccessfully) to help themselves to some more catnip-flavored treats. So perhaps they had a favorite flavor after all! (Incidentally, I had never seen such great teamwork from the two of them before.)
It is worth noting that these treats can be a bit messy. I had to wash my hands after our taste test because I ended up with a decent amount of kitty treat "dust" and crumbs on my fingers. But, overall, that wasn't a big issue.
Highlights
Wide range of flavors, including limited-edition seasonal releases
Resealable package
Crunchy without being too hard to chew
Cats enjoyed the taste
Widely available
Under 2 calories per treat
Things to Consider
Can dry up and become hard to chew if you don't seal the package well
Some flavors have a more intense aroma than others
May not be the best choice for older cats or those with dental issues
Treats can be a little crumbly when serving
Be sure to store treat bags away from kitties, who may try to chew holes in them
Temptations Creamy Purrr⋅ée
These treats were brand new to my cats…and to me! I may have skipped over them when shopping for treats at the store because they don't look like the majority of cat treats offered on the shelf. You can find boxes of Temptations Creamy Purrr⋅ée treats with varying quantities of individually-packaged tubes you can tear open to serve.
I liked that the tubes were designed with a small notch in the end to make them easier to open. The only complication with that was that I had to make sure I got rid of both parts of the treat tube quickly once they were empty. Otherwise, my cats attempted to eat the packaging to ensure they didn't miss one last bit of the treat.
These treats only come in three flavors. So if you have a cat with a picky palate, you may be out of luck. However, my cats really enjoyed the Temptations Creamy Purrrr-ée Cat Treats they sampled in chicken and salmon flavors.
If you're sensitive to smells, be aware that the Creamy Purrr⋅ée treats have a strong odor compared to the other Temptation treats we tried. That makes sense since they're more like wet cat food than a dried or baked treat. But the aroma seemed to be more of a selling point for my cats, who always came running as soon as I opened a tube. I think they could smell that it was treat time from several rooms away.
These purees are senior-friendly cat treats, since they require no chewing at all — your cat just needs to lick to enjoy the treat. I also appreciated that it gave me time to bond with my cats when I served it to them directly from the tube. However, I had to feed them separately. They kept trying to box each other out and compete for the treat.
Highlights
Feeding the treat to your cat from the tube is a good bonding opportunity
Easy for older cats to enjoy
Can be used as a food topper for picky cats
Individually wrapped into single servings
Cats recognize the smell and come running
Things to Consider
Limited flavor choices
Strong odor
Not easy to serve multiple cats at once
Not as eco-friendly because you have to toss the packaging each time
Temptations Meaty Bites
These treats remind me a bit more of my dog's treats. They're cylindrical in shape and definitely softer than the crunchy ones. Their texture is closer to a very soft jerky than a crunchy kibble-like treat.
Since these treats are made with real meat, I had expected a strong aroma. But they actually smelled less than both of the other treat types. They were also easier to feed to my cats than the other two. While I still washed my hands after treat time, I wasn't dealing with messy crumbs or strong smells.
Again, there are fewer flavors available for these treats. But the flavors available are likely to please. We tried Temptations Meaty Bites in salmon and chicken flavors. And while my cats didn't seem to show any preference for one flavor over the other, they happily and enthusiastically chowed down on both.
I do think my older cat may have preferred the texture of these Meaty Bites to the Soft & Crunchy treats. She appeared to have an easier time chewing them and would run a little faster and get more wide-eyed and excited when I brought these out. My younger cat, when offered both Meaty Bites and Soft & Crunchy treats at once, tended to favor the Soft & Crunchy treats. I think she liked those better because they had a stronger smell.
Highlights
Easy to chew
No mess
Resealable package
Tasty and appealing to cats
Widely available
Under 2 calories per treat
Made with real meat
Things to Consider
Limited flavor options
Make sure you store them away from kitties as the bags can be torn into
Minimal aroma
Temptations Cat Treats: Our Verdict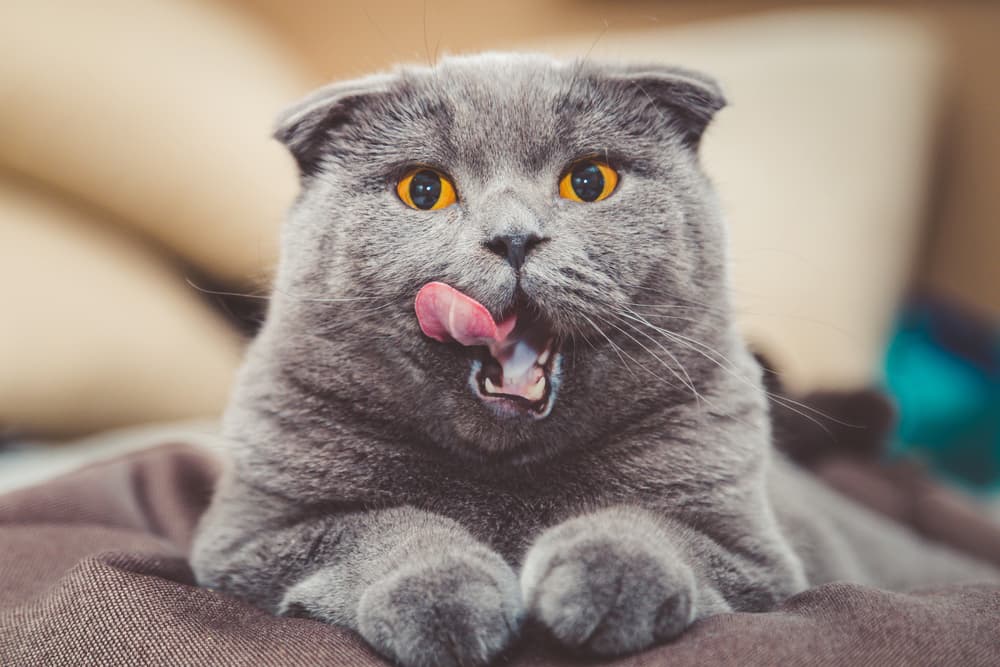 Overall, I'm a fan of all three of the Temptations Cat Treats — and my cats were, too. If I were to award medals, Meaty Bites would get the gold. It was a winner with both cats and I think the only thing they would have liked even more was a wider variety of flavors to enjoy.
The classic Soft & Crunchy treats come in as a close second. I can't ignore how excited my cats got when eating them. I also think the variety of flavors appealed to my cats' different palates and preferences. And the limited-release flavors give you a great way to treat your cats to a bit of holiday fun.
Both of my cats thoroughly enjoyed the Creamy Purrr⋅ée, so I'd say they're certainly medal-worthy. The only reason they weren't our top pick is that I found it harder to feed this treat to both cats at the same time. But I'm sure they'd be a huge hit in single-cat households.
In the end, all the Temptations treats we tried turned out to be huge winners in our book. Best of all, these yummy treats gave me plenty of exciting new ways to show my cats how much I love them. And they loved that.