Best Fish Oil for Dogs: 6 Vet-Recommended Picks in 2023
Published on August 30, 2023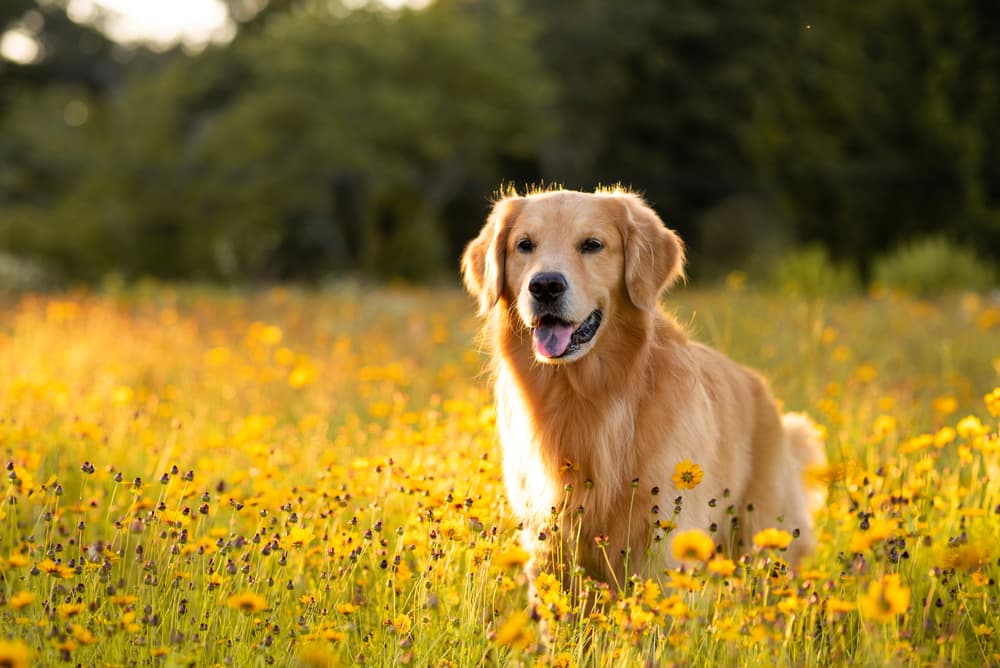 Fish oil supplements have long been touted as an excellent source of omega-3 fatty acids, essential nutrients that help humans to maintain a healthy body. In 2010, the first clinical studies on the health benefits of fish oil for dogs were published, and since then, additional research has shown that fish oil supplements offer dogs many of the same health benefits as humans, by supporting their joints, skin, and immune system.
"There are numerous fish oil supplements on the market, and choosing a high quality one can be overwhelming," says Dr. Carly Fox, senior veterinarian at Schwarzman Animal Medical Center in New York City. "Consulting with your veterinarian and asking for their recommendations can help pet owners choose a high-quality brand that best meets their dog's individual needs."
Our Top Fish Oil Supplements for Dogs
Benefits of Fish Oil for Dogs
Fish oil supplements offer dogs health benefits at all stages of their lives. Dr. Fox says the EPA (eicosapentaenoic acid) and DHA (docosahexaenoic acid) contained in fish oil supplements reduce inflammation, helping inflammatory conditions such as arthritis and dry/flaky skin.
"DHA is helpful for brain development in puppies but has also been shown to slow progression of canine cognitive dysfunction (CCD), a common aging disease of the brain in older dogs, similar to dementia in people," Fox says. "DHA has also been shown to slow tumor growth by promoting cell differentiation, which may benefit our pets who are prone to cancer."
When it comes to specific types of fish oil, pet parents often turn to cod liver oil to help with many of the inflammatory conditions listed above.
How We Selected Our Top Fish Oil Picks
In addition to conferring with veterinarians to get their expert opinions on the best fish oil supplements for dogs, we also considered the following:
Manufacturing process. Since the best, highest-quality dog fish oil is sustainably sourced and QCed from a reputable manufacturer, we zeroed in on how each of our top picks is made.
Type/benefits. Different pet parents and dogs have different preferences/needs, so we made sure to include both liquid and soft gel options, each with a multitude of benefits, allowing you to choose the one that works best for your pup.
Ratings/reviews. We know pet parents often rely on the experiences of others, which is why we dove deep into the reviews to pick out important tips and info to help you make your choice.
Price. Budget is typically on most consumers' radar when comparing products, so we kept that in mind and highlighted lower- and higher-priced options throughout.
Best Fish Oil for Dogs: 6 Supplements Recommended by Vets
All featured products are chosen at the discretion of the author. However, Vetstreet may make a small affiliate commission if you click through and make a purchase.
Best Overall Fish Oil Supplement for Dogs
Our Pick: Nutramax Welactin Omega-3 Fish Oil Soft Chews For Dogs
This fish oil supplement is a favorite of veterinarians, who often recommend Nutramax to their patients. Chock full of omega-3 fatty acids EPA, DHA, and ETA, plus beta glucans, multivitamins, and minerals, these soft chews are also a favorite of pet parents, many of whom find that their dogs gobble them up. Within a few weeks, customers say they reduced itching and resulted in their pup sporting a shiny, soft coat. Others have reported the product helped their older dog, increasing energy and mobility by combatting joint pain caused by arthritis or age.
Pros
Derived from small cold-water fish, which typically have less toxins
Minty flavor helps combat fishy taste
Veterinarian formulated
Good price point
Also available in liquid form
Things to Consider
Some customers found the soft chews to be too large for smaller dogs
Some dogs may not enjoy the minty taste
Best Liquid Fish Oil Supplement for Dogs
Our Pick: Zesty Paws Pure Wild Alaskan Salmon Oil for Dogs
Some dogs dislike capsules, even if they're wrapped in bacon or hidden in peanut butter. If this describes your furry friend, then Zesty Paws' fish oil supplement in liquid form provides an easier option. Simply mix a few pumps of this Pure Wild Alaskan Salmon Oil in with your pup's food to help them maintain a shiny coat and a strong immune system. Zesty Paws is made with quality ingredients and salmon oil, known for its high Omega-3 content. Pet owners can feel good about giving their dog a well-respected product, developed by fellow pet parents, that will optimize health and wellness.
Pros
No artificial flavors, preservatives, or synthetic colors
Customers report this supplement doesn't have a strong fishy odor
Dog owners claim it helps to reduce shedding
Can be used on both wet and dry dog foods
Plastic bottle comes with a pump for easy use
Great for small, medium, and large breeds
Also available in soft chews
Good price point
Cons
Some customers said that the bottle leaked
Best Softgel Fish Oil Supplement For Dogs
Our Pick: NutriVet Fish Oil Supplement for Dogs
For those who find liquid supplements messy or don't like fishy odors, NutriVet fish oil capsules for dogs deliver an attractive alternative chock full of vitamins, in addition to Omega-3 fatty acids. Pet parents say their dogs like the peppermint taste of NutriVet fish oil supplements and view the softgels as welcome treats. NutriVet prides themselves on creating sophisticated, veterinary-formulated products, saying that their fish oil supplements provide dogs with what they call "Amounts that Count": high-quality ingredients served in the right amount.
Pros
Made in the USA using globally-sourced ingredients
Mild smell and taste
100% money-back guarantee
NutriVet also makes a wild Alaskan salmon oil for dogs if you prefer a liquid fish oil supplement
Cons
Large size may not be the best option for smaller dogs or those who balk at taking pills
Best Fish Oil for Large Dogs
Our Pick: Nordic Naturals Omega-3 Fish Oil for Large to Very Large Dogs
Nordic Naturals conducts extensive testing on their products, so pet owners can feel confident that their furry friend is getting a high-quality fish oil supplement. The company has established a strong reputation as a leader in manufacturing quality pure fish oil products, with high Omega-3 value, for both humans and their pets. Pet parents report their pups like the taste of Nordic Naturals, and the parents themselves appreciate the fact that the brand purifies their oil to remove 99% of the unpleasant fishy flavor and odor. This particular fish oil comes in a larger 16 oz bottle, which lasts longer for oversized dogs who need a heftier dosage.
Pros
High-quality supplement that provides 1,100 mg of combined DHA and EPA sourced from wild-caught sardines and anchovies
Only non-GMO, dairy-free and gluten-free ingredients; no environmental toxins or artificial colors
Uses the same quality standards to make both their human and pet products
Harvested from some of the cleanest waters in the world and undergoes testing in independent laboratories for heavy metals and over 210 other environmental contaminants
Larger bottle is great for larger dogs
Also available in softgels
Cons
Does not come with a pump
Higher price point
Best Fish Oil for Small Dogs
Our Pick: Benson's Best Omega-3 for Cats and Small Dogs
If you're looking for a softgel that's easy for small dogs to swallow, Benson's has you covered. The company was founded in 2014 by a family whose dog (Benson, of course!) had skin allergies. Non-GMO and 100% natural, these fish oil capsules for dogs don't contain any additives and are thoroughly tested for purity and potency, making them an excellent choice for your smaller pup.
Pros
Wild caught, sustainably sourced anchovy oil
Free from mercury and other contaminants
Non-GMO, no additives, and 100% natural
Certified for purity and potency by a third-party lab
Soft gels for medium/larger-size dogs also available
If you or your pooch are unsatisfied with the softgels for any reason, Benson's offers a 365-day money back guarantee
Cons
Some customers said they were still too large for very small dogs
Best Fish Oil for Dogs' Skin and Coat Health
Our Pick: Plano Paws Wild Caught Omega-3 Fish Oil for Dogs
Not only does this fish oil supplement get rave reviews from dog parents who appreciate how easy it is to use, they also tout its incredible effect on their pup. Simply squirt a measured amount of the liquid oil on your dog's food and watch as they enjoy their flavorful meal, as well as (in time) a healthier coat and less itchy skin. Made with anchovies, herring, mackerel, and sardines sourced off the coast of Iceland, this unique fish oil blend offers high levels of Omega-3 fatty acids, minus the fishy smell that many dogs dislike.
Pros
Sustainably sourced with all-natural ingredients
Customers rave about its positive effects on their dog's skin and coat
No artificial flavoring or preservatives
Included pump for ease of use
Plano Paws promises results or your money back
Portion of each sale is donated to animal shelters in need
Cons
Some customers have had issues with the pump leaking
Side Effects of Fish Oil for Dogs
While most dogs tolerate fish oil supplements well, fish oil can cause side effects such as diarrhea and vomiting in some dogs, especially when given in high doses. You may also want to keep an eye on how much you give your pup because of the high fat and calorie content in fish oil.
Fish Oil for Dogs: Buyer's Guide
Fish oil supplements are available for dogs in both liquid and capsule form. They can be taken with or without food, although it's preferable to give your dog a supplement with food, in the event it upsets their stomach.
Here are some important things to remember when shopping for fish oil supplements for your dog:
Look for Omega-3s. Pet parents should look for products that contain EPA and DHA, which are Omega-3 fatty acids with a variety of health benefits for dogs, including those related to skin and coat, vision, the brain, and the heart.
Sourcing and manufacturing matter. When making your selection, look for EPA and DHA sourced from fresh cold water fish and ensure it is made by a reputable and well-known manufacturer with good quality control.
Go natural. According to Fox, natural fish oils are easier to absorb by your dog than synthetic, so it's best to look for that option whenever possible.
Fish Oil for Dogs: FAQs
Is fish oil good for dogs?
Yes, fish oil can be very beneficial for dogs, but you should always check with your veterinarian first. Fox elaborates that checking with your veterinarian on appropriate dosage is important "since that can differ from one dog to the next based on their medical history and diet. Many commercial dog food brands already have omega 3 [in] them, so your vet may recommend a modified fish oil dosage." Fox also mentions that checking with your veterinarian is crucial if your dog is on anticoagulant therapy or blood-clotting medication, in order to make sure it doesn't interfere.
How much fish oil is good for dogs?
Veterinarians typically suggest starting out with a low dose of a fish oil supplement for your dog and then increasing if tolerated. Dosing is based on your dog's body weight, the amount of EPA and DHA combined in the supplement, and your dog's overall health. Since dosing can be tricky, it's best to talk to your veterinarian before giving your dog a fish oil supplement. As far a frequency goes, dogs can typically have fish oil each day, but keep in mind that it can take several weeks before you notice changes in your dog's coat, energy level, etc.
Are fish oil pills good for dogs?
Yes, when administered and dosed properly, fish oil supplements are good for dogs. They contain omega-3 fatty acids that help your dog's body and brain, and they can also balance out omega-6 fatty acids found in many processed dog foods. Eating too much omega-6 can cause chronic inflammation in your dog, possibly increasing their risk of arthritis and heart disease.
Can dogs take fish oil for humans?
Since some fish oil supplements contain flavoring or xylitol, which can be fatal for our furry friends, it's best to stick with a supplement formulated specifically for dogs, unless otherwise okayed by your veterinarian. Pet and human supplements will also differ in dosage, so to ensure safety and accuracy for your dog, choose a high-quality supplement specifically designed for pets.