Pet Odor Candles: 8 Scents to Beat the Stink
Published on May 09, 2022
Let's face it. As much as we love our pets, sometimes our furry family members — to put it plainly — stink! And no amount of silly antics, cute cuddles, or adoring gazes can make up for the often gnarly aromas they bring to our home.
Between wet dog smell, bad breath, eau de litter box, yeast buildup, and all-around gross dog and cat odors, pet parents have a lot to contend with. And that makes masking, eliminating, blocking, and overcoming pet odors a high priority in pet-loving households.
While heavy-duty cleaning using pet odor eliminators is the most effective way to target pet odors at home, sometimes it helps to have additional odor-battling strategies at hand. One tried-and-true tactic for suppressing the stink is to light a scented candle. Not only are candles a great way to freshen up your home, but they also provide some welcome ambiance. Even better, there's a growing category of candles that pet parents may want to consider — those designed specifically to combat unwanted pet odors!
What is a Pet Odor Candle?
Pet odor eliminator candles are designed to help deal with pet stink and leave your home smelling fresh and inviting. You'll find many different brands to choose from, in a huge range of different scents. While any scented candle can help mask bad smells, some scents do a better job than others. In particular, we found lavender, ginger, and cedarwood to be great choices.
Some candles for pet odor contain specific enzymes designed to neutralize bad odors. This isn't essential, though, and you may achieve the same freshening effect in your home with a high-quality scented candle.
It's also important to manage your expectations. Burning candles won't cause pet odors to magically disappear. You're likely to notice them again after you extinguish your candle because the scent is really only masking those underlying smells.
You'll find the best results from scented candles when you combine them with consistent house cleaning, plus regular baths for your pet or quick-and-easy, between-bath cleanups with specially designed pet wipes.
Which Pet Odor Candles Topped Our List?
To help pet parents choose the very best candles to combat pet odors, we've rounded up our top picks. Here's a rundown of the best candles you can buy to help send those pet-related stinks packing.
8 Best Pet Odor Candles
All featured products are chosen at the discretion of the author. However, Vetstreet may make a small affiliate commission if you click through and make a purchase.
Unlike regular scented candles, this brand contains added odor-eliminating enzymes to neutralize bad smells rather than just mask them. Choose from over 25 different fragrances, all designed specifically to target and remove pet odors. These candles use a blend of paraffin and soy waxes. For best results, burn for up to four hours and keep the wick trimmed to ⅛ inch.
Highlights
Professional-strength formula developed for veterinary practices and pet stores
Contains natural odor-eliminating enzymes
Huge range of scents, including year-round and seasonal fragrances
13 oz candle provides up to 70 hours of burn time
Room sprays, car air fresheners, and fabric sprays also available
Things to Consider
Not as strongly scented as some other brands
Wax blend contains paraffin, a petroleum byproduct
These eco-friendly candles are made with a blend of natural soy wax, premium fragrances, and a 100% cotton wick. There's a huge range of scents to choose from, including lavender green tea, cucumber mint, and pumpkin spice. All fragrances also contain odor neutralizers designed to remove pet smells to leave your home smelling fresh.
Highlights
Made with 100% natural, dye-free, eco-friendly soy wax
No paraffin/petroleum by-products
Contains powerful odor neutralizers
9 oz candle provides up to 60 hrs of burn time
Hand-poured in the USA
Satisfaction guaranteed
Wax melts, room sprays, and car fresheners also available
Things to Consider
May not last as long as some other candles
Pricier than other pet odor candles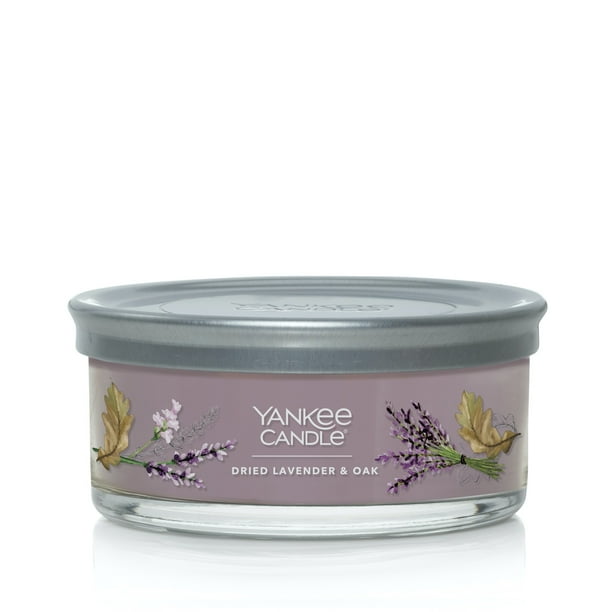 These highly scented candles are a great choice if you're looking for a long-lasting fragrance. The 5 cotton wicks help distribute the scent evenly, while the premium soy-blend wax gives a clean burn with no soot. While these candles aren't specifically designed as pet odor eliminators, they do a better job than many other brands that are. Plus, the scents are more complex than those seen in many pet odor candles, comprised of top, base, and mid-notes.
Highlights
Contain natural fragrance extracts, including lavender, bergamot, and vanilla
Huge range of scent options
Multiple wicks for an even melt
12 oz candle provides 16-28 hours of burn time
Things to Consider
Not specifically designed for pet odors
This handcrafted candle comes from Aroma Paws — maker of all-natural, botanical pet grooming products — so there's a lot of pet-odor expertise in its DNA. It's made from soy wax sourced from American farms, features pure botanical extracts, and contains no toxins, dyes, or pesticides. The brand's commitment to using the highest-quality ingredients ensures a product that is good for your dog, good for you, and good for the environment. So you can feel better (and your home can smell better) about banishing odors with Aroma Paws.
Highlights
Made from locally-sourced soy wax
Botanical extracts sourced from global growers who meet strict quality standards
Available in multiple scents
100% cotton wick
Comes in recyclable, reusable jar
12 oz candle provides up to 90 hours of burn time
Handcrafted in the USA
Things to Consider
These best-selling candles have been independently laboratory tested to eliminate over 99% of pet-related odors. All scents use non-toxic ingredients including a soy paraffin blend wax and 100% cotton wick. These candles are free from dyes and phthalates, in addition to being cruelty-free, an important feature for pet lovers. This brand also includes a 100% satisfaction guarantee.
Highlights
Independent lab-tested formula proven to eliminate pet odors
Free of parabens, dyes, and phthalates
Hand-poured in the United States
12 oz candle provides up to 70 hours of burn time
100% money-back satisfaction guarantee
Things to Consider
Not as strongly scented as some brands
Wax blend contains paraffin, a petroleum byproduct
Only 7 scents to choose from
Most pet odor candles are all about banishing pet smells. But this unique offering from Scripted Fragrance is inspired by the good scents we associate with pets. The Rescue Dog candle smells like "an outdoorsy mix of fresh-cut green grass and a hint of wildflower" meant to capture the experience of bringing a rescue to their home sweet home. Made with premium fragrances for long-lasting pet odor control, these 100% soy wax candles are vegan, cruelty-free, dye-free, additive-free, preservative-free, petroleum-free, and phthalate-free. You can also choose from a huge range of other Pet Collection scents, all designed to encompass the spirit of individual dog breeds. (There's one for cats, too!) The 8 oz option comes in a reusable rocks glass you can use once the candle is done. Best of all, a percentage of each sale goes to the North Shore Animal League of America, the largest no-kill animal rescue and adoption organization in the world.
Highlights
Made with 100% soy wax and premium fragrances
Vegan, cruelty-free
No dyes, additives, preservatives, petroleum by-products, or phthalates
Choose from a 7 oz candle tin or 8 oz reusable rocks glass
Both provide up to 50 hours of burn time
10% of the proceeds from each sale benefit North Shore Animal League of America
Great gift idea
Things to Consider
Not designed specifically for pet odors
Contains essential oils
One of the more expensive candle options available, though your purchase does benefit animals in need
These luxurious, scented aromatherapy candles are made with a potent blend of 24 different essential oils, so they do a great job masking pet odors. The three wicks spread out the burn to offer an intense burst of fragrance, while also offering wellbeing benefits, according to the brand. This hand-poured candle features scents of Sicilian lemon and basil, infused into a blend of 100% natural waxes, rather than paraffin wax.
Highlights
Made with 100% natural fragrances and super pure essential oils
Soy, rapeseed, beeswax blend
Three wicks to ensure even burn and maximum fragrance
14 oz candle provides up to 50 hours of burn time
Hand-poured in the United Kingdom
Things to Consider
Not designed to target pet odors
On the expensive side
According to the brand, this candle combines the power of pet odor elimination with the power of aromatherapy to help your home smell better and you and your pet feel better. Developed by a pet parent with a background in the fragrance and cosmetics industry, this spa-inspired candle comes in a range of pungent-pet-defying scents, including de-stressing lavender and chamomile, balancing rose, calming vanilla, and more. Each one is created using pet-safe, natural, locally-sourced ingredients, featuring aromatherapy oils purported to help pets settle, relax, and recover.
Highlights
Neutralizes pet odors without heavy perfumes that can overpower sensitive pet nose
Made with pet-safe soy wax, pure extracts, and all cotton wicks
Recommended by veterinarians and groomers
6 oz candle provides up to 40 hours of burn time
Made in the USA
Things to Consider
Contains essential oils
Scent is quite subtle
Pet Odor Candle Buying Guide
When it comes to choosing the best odor-eliminating candles, how do you know what to look for? For answers, we talked to Tara Punter, a U.K.-based marketing and mindset coach. In addition to being a devoted dog mom, Punter learned a lot about candles when launching her own line of luxury scented candles.
According to Punter, though it's hard to ignore the allure of a bargain, investing in high-quality candles generally pays off. "I've truly come to realize you really do get what you pay for. I've bought many scented tealights and single wick candles from the lower end of the scale and they just don't compare," she says.
In terms of what to look for, "multiple wicks within large candles can help the wax burn evenly and release fragrances more effectively. I always think the scent is much more prevalent in three-wick candles, plus they last much longer," says Punter.
On the topic of regular scented candles vs. those targeting pet odors, Punter says to trust your nose. "You can tell a good candle when you can still vaguely smell it the next morning despite it having been out for hours." You may need to try a few different candles to find the one that does the job for your household.
Some pet parents base their decision on candles that contain eco-friendly ingredients like natural waxes and cotton wicks. Others may choose a pet-centric brand that donates a percentage of each sale to pet rescue organizations, like Rescue Dog Candles.
Whatever your preference, to be on the safe side, it's best to avoid candles with scents that are too strong, as well as those containing essential oils that are toxic to dogs and cats, which include tea tree oil, wintergreen oil, and pine oil, among others.
Though mixing essential oils into candle wax dilutes their potency, pets (like people) can develop sensitivities to essential oils and overly-strong scents. So be sure to note your pet's reaction to any new scents or candles you're trying out.
Is there such a thing as pet-safe candles? All candles should be used with caution around animals. "Keep your candles up high!" recommends Punter. "My little Jack Russell is very mischievous and often likes throwing her toys around. To ensure she can't knock any candles over when she does that, I never leave them on low furniture."
Keep in mind, even out-of-reach candles may still pose a danger to adventurous cats or dogs who like to climb. "If I have them on my desk, I always push my desk chair in if I go to the kitchen to grab a drink. It sounds really simple, but it's a quick and easy safety hack that ensures enjoyment and safety!" says Punter.